Nail Guns Australia specialise in the sale of concrete & steel nail guns, track pins and fuel cells, along with pins and charges for powder-actuated nail guns that suit all leading brands.
We are currently in the process of adding more nailing tools for the construction industry and associated trades.
We are 100% Australian Owned & Operated, and have been in business for over 8 years delivering a low fuss, low cost product that has saved tradies BIG $!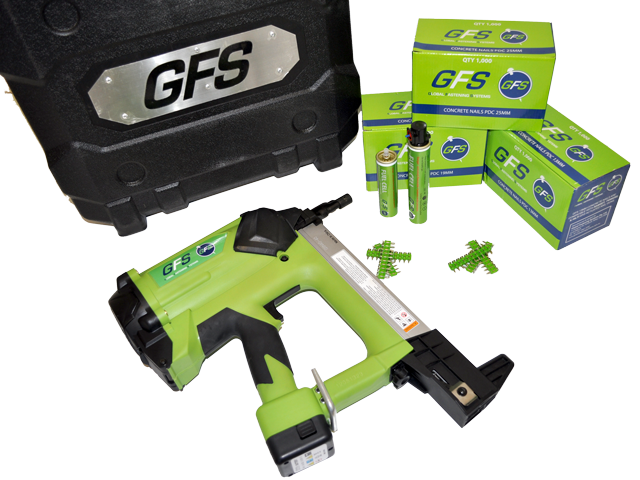 ...the best value for money Guns, Pins & Fuel Cells in Australia.
Our GFS pins and charges are 100% compatible with Ramset Hilti Powers Simpson and other leading brands of concrete nail guns.